---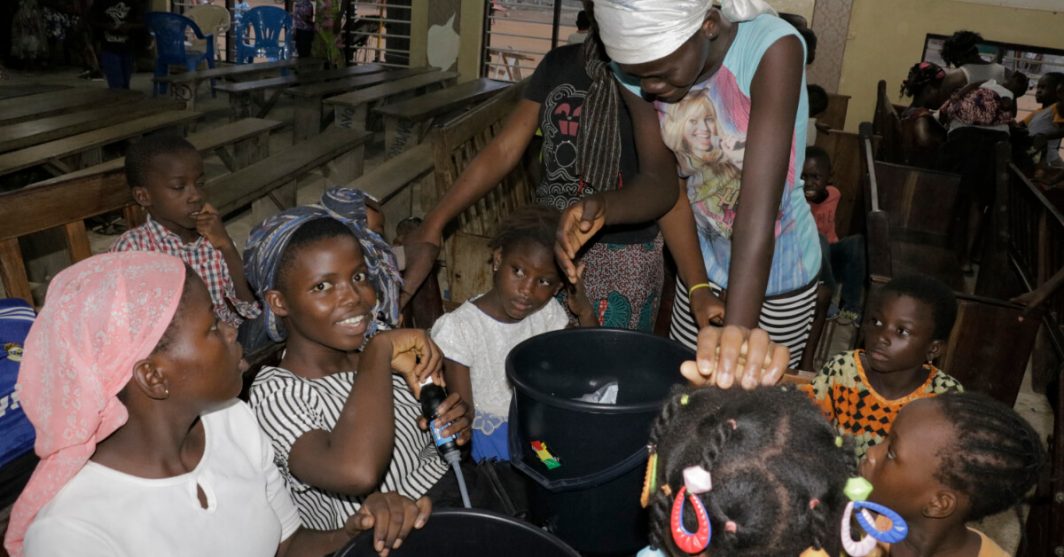 Goal:
$2,000
Sponsors a community event for up to 100 kids and families.
Helping children to live healthy, whole lives.
---
Your donation of $35 provides a water filter for an entire family.
The Kids Life 4D program is designed to help local churches meet the needs of children and help them grow physically, mentally, socially and spiritually. Africa's Children wants kids to be healthy and whole in every aspect of their lives.
The Kids Life 4D program contains two major components. The first part is a "Launch Event" – a large scale, high-energy show that will help draw the attention of the entire community. This program has comedy characters, puppets, live demonstrations, illustrations, songs and more. The message is centered around water. Clean water for drinking, water to wash their hands, and living water to cleanse their hearts.
As an added incentive, each family unit who attends, will receive an easy to use and maintain water filter. These water filters can last 10 years or more with simple maintenance and provide water for a family of 10 or more people. At the end of the Launch Event, the second part of the program will be introduced. Children are invited to come to a weekly "Kids Club" program where they can continue to receive important information about living healthy, whole lives.
The Kids Clubs will be led by trained children's workers who will host groups of 10-20 children in the homes of church members located in key neighborhoods. Spreading the clubs throughout the community will enable children to have easy access to a local club within walking distance of their home.
Each week the children will participate in an interactive lesson that reinforces basic health principles that they can put into immediate practice in their homes and teach their friends. Each lesson has a health element and a spiritual lesson. The children will learn through fun, hands-on lessons, working to earn achievements by completing each unit.